12 Best High Calorie Fruits For Weight Gain
Striving to gain weight? Look no further than your fruit basket. Yes, that's right! While fruits are often hailed as champions of weight loss, certain varieties pack a high-calorie punch that can help you gain weight.
Why Fruits for Weight Gain?
Many associate fruits with weight loss due to their high fiber content and low calorie count. But here's the twist – not all fruits are low in calories.
Some are loaded with natural sugars, healthy fats, and dense nutrients, which can help you gain weight healthily.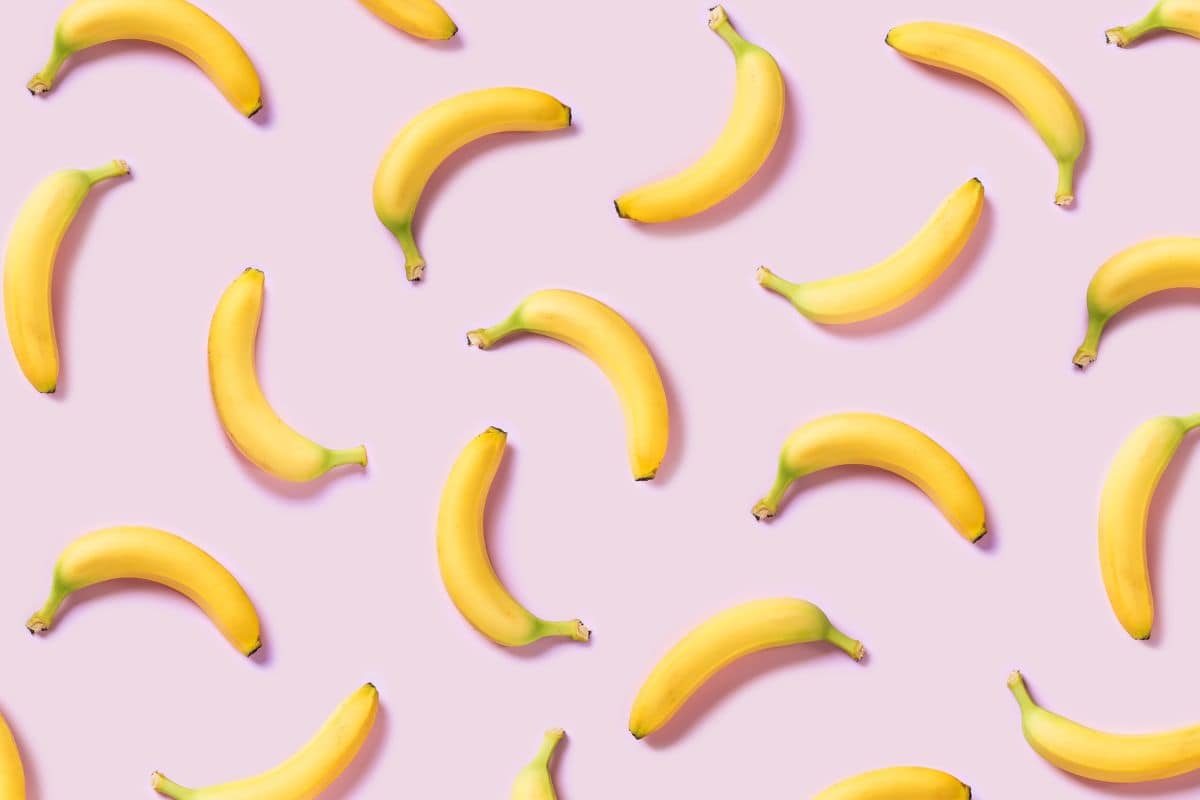 Plus, fruits provide essential vitamins, antioxidants, and fiber for overall wellbeing, offering a nutrient-rich option compared to processed high-calorie foods.
High Calorie Fresh Fruits
Each fruit, from the familiar banana to the exotic durian, contributes not just calories but also an abundance of nutrients and unique taste experiences.
1. Avocado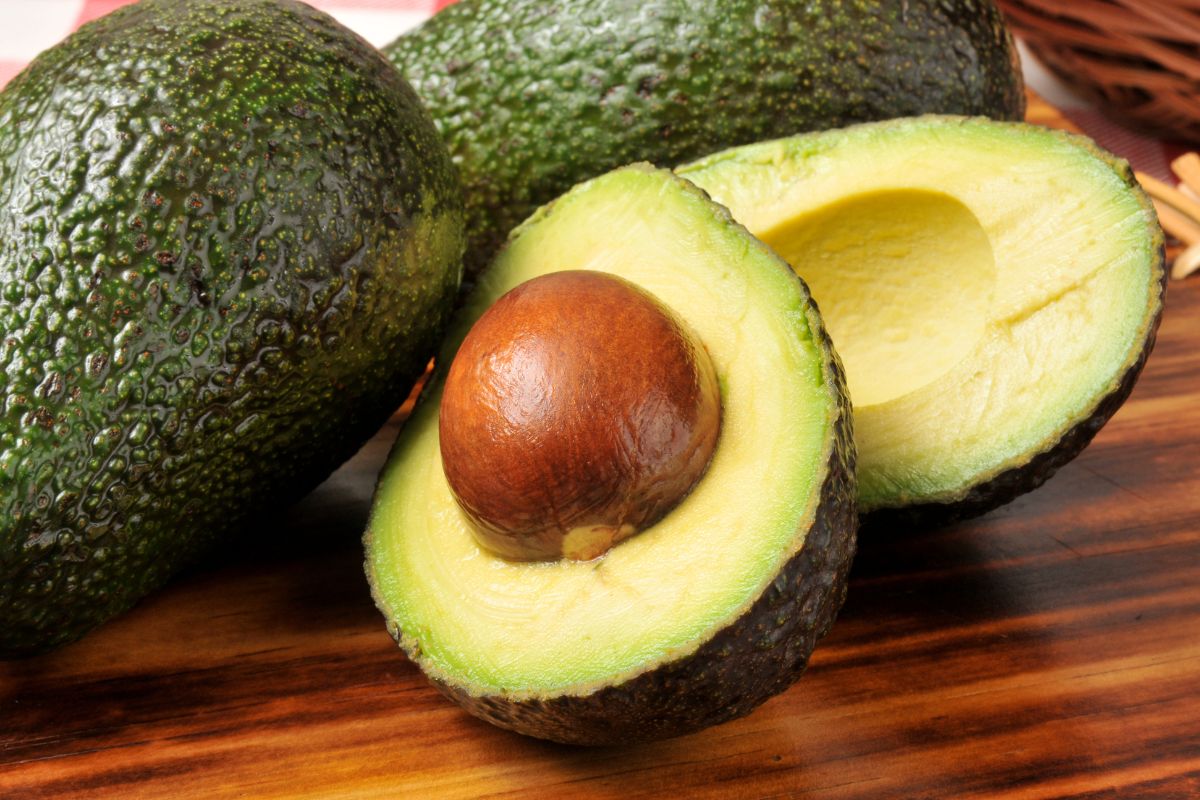 Avocados are not just high in calories (about 160 calories per 100 grams), but they're also loaded with heart-healthy monounsaturated fats. This creamy fruit is an excellent source of:
Vitamin K
Folate
Vitamin C
Potassium
Vitamin B5
Vitamin B6
Vitamin E
Besides being enjoyed fresh, they can be used in making guacamole, added to salads, or spread on whole grain toast for a high-calorie breakfast or snack.
2. Bananas
A handy, quick snack that provides around 96 calories per 100 grams. Bananas are a wonderful source of:
Vitamin B6
Vitamin C
Potassium
Magnesium
Dietary Fiber
Bananas are a powerhouse of energy and essential nutrients. You can enjoy them on their own, add slices to your morning cereal or oatmeal, or blend them into a protein-rich smoothie for a quick post-workout snack.
3. Mango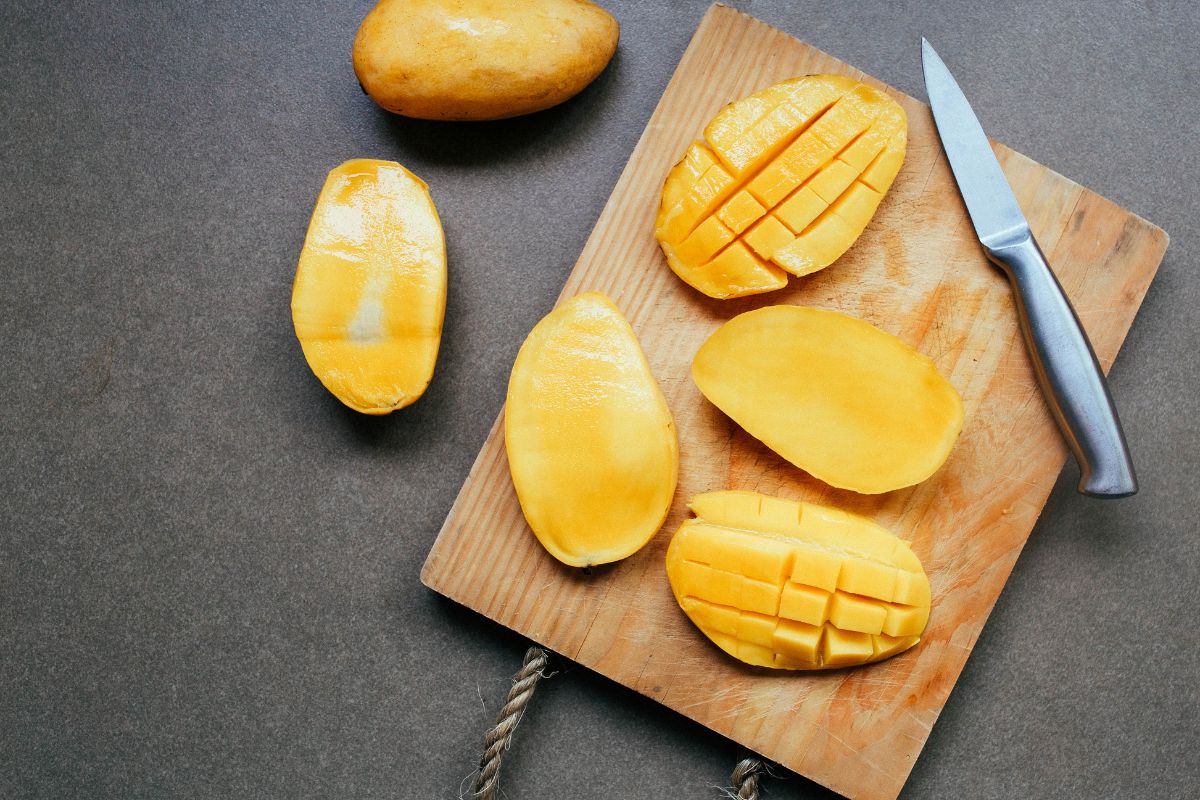 This delicious tropical fruit contains around 60 calories per 100 grams and is packed with:
Vitamin A
Vitamin C
Dietary Fiber
Folate
This juicy tropical fruit is a delightful mix of rich taste and nutrition. Enjoy it fresh, toss pieces into a fruit salad, or make a refreshing high calorie fruit smoothie. You can also add it to salsas or chutneys for a sweet and tangy twist.
4. Grapes
Especially the darker varieties, grapes offer around 70 calories per 100 grams and are rich in:
Vitamin C
Vitamin K
Antioxidants
Grapes are a tasty, high-antioxidant snack. They can be enjoyed fresh, added to fruit salads, or frozen for a cool summer treat. You can also add them to chicken or pasta salads for an unexpected, sweet pop of flavor.
5. Coconuts
A high-fat fruit that packs around 354 calories per 100 grams of fresh coconut meat and offers a great source of:
Manganese
Copper
Iron
Selenium
Coconuts offer a significant amount of healthy fats and fiber. Fresh coconut can be eaten as is, mixed into savory dishes to add texture, or used to garnish desserts. Coconut milk can also be used in curries or smoothies to add richness and calories.
6. Durian
Revered in Southeast Asia, durian offers about 147 calories per 100 grams and comes loaded with:
Vitamin C
Potassium
Folate
Iron
This calorically dense, flavorful fruit can be eaten fresh, used in desserts, or added to smoothies. Its rich, custard-like texture makes it a unique ingredient for ice creams and pastries.
7. Pomegranates
This flavorful fruit helps you up your calorie intake with 83 calories per 100 grams and is rich in:
Vitamin C
Vitamin K
Folate
Fiber
Pomegranates are full of health-promoting antioxidants. The arils can be eaten fresh, used as a salad topping, mixed into yogurts, or made into a delicious, tangy juice.
High Calorie Dried Fruits
Transitioning from fresh to dried fruits, we open up a whole new world of flavor, texture, and concentrated nutrients.
These dehydrated delights are not only packed with calories, but they also offer an easy and convenient way to gain weight healthily while satisfying your sweet tooth.
8. Dates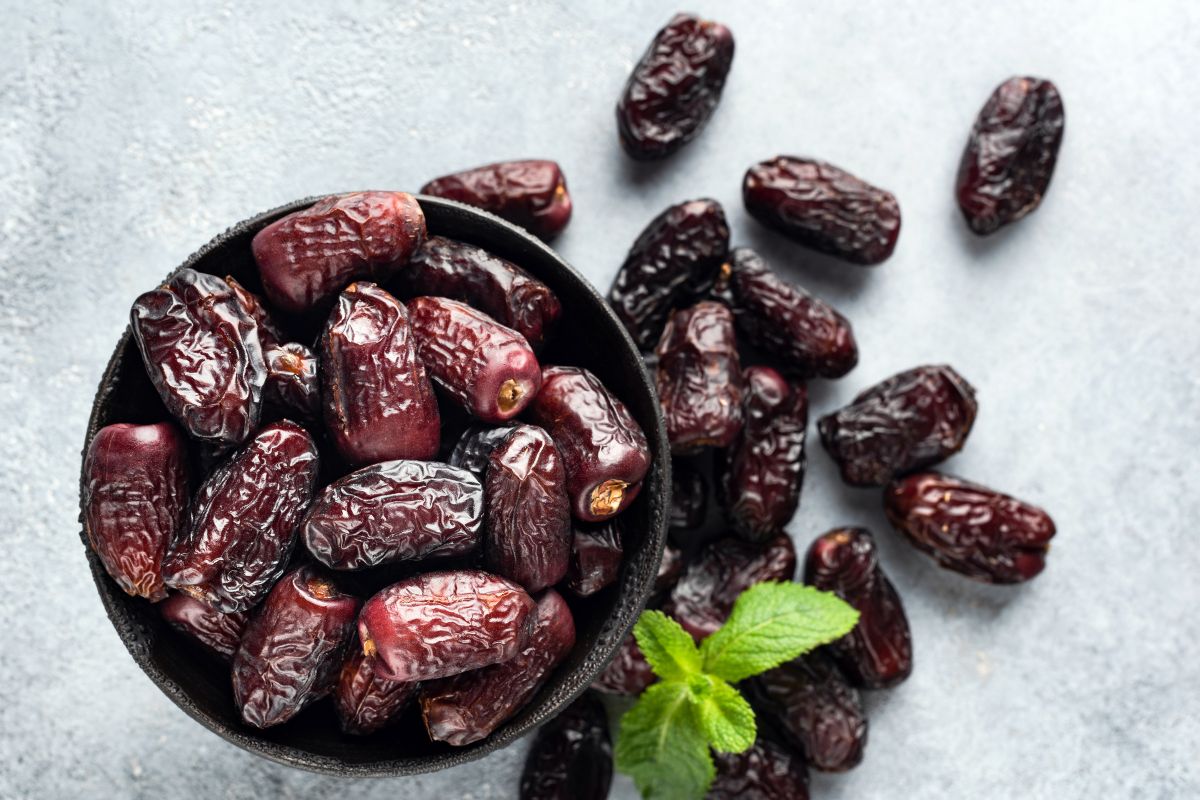 These sweet and delicious fruits offer around 277 calories per 100 grams and provide a healthy dose of:
Potassium
Magnesium
Copper
Manganese
Vitamin B6
Fiber
Dates are an energy-dense snack that's high in fiber and several nutrients. They can be eaten on their own, stuffed with cheese or nuts for a high-calorie snack, or used to sweeten smoothies and desserts naturally.
9. Prunes (dried plums)
Prunes pack around 240 calories per 100 grams and are an excellent source of:
Vitamin A
Potassium
Fiber
Prunes are packed with fiber and are a natural laxative. They can be enjoyed as is for a sweet snack, used in baking, or stewed for compotes.
10. Raisins
These dried grapes are a calorie-dense snack, with about 299 calories per 100 grams, and they're high in:
These tiny fruits are sweet and high in several essential nutrients. Raisins can be added to baked goods, mixed into granola or cereal, or used as a sweetener in smoothies.
11. Dried Apricots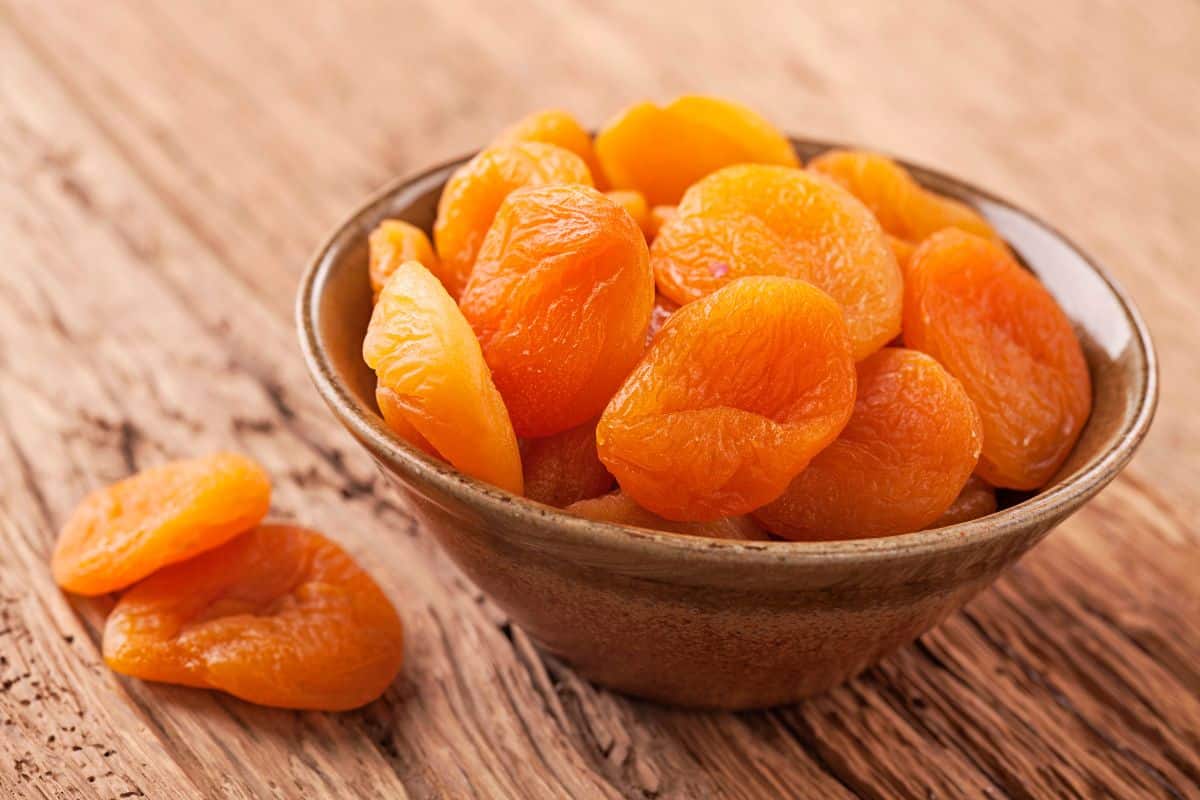 A 100-gram serving of dried apricots provides around 241 calories and they're rich in:
Vitamin A
Vitamin E
Potassium
Fiber
Dried apricots are sweet, tangy, and packed with vitamins and minerals. They can be eaten on their own, added to trail mixes, or chopped and used in baking.
12. Dried Figs
Delicious and packed with nutrients, a 100-gram serving of dried figs contains approximately 249 calories and comes loaded with:
Potassium
Magnesium
Calcium
Vitamin K
Fiber
Figs are deliciously sweet and packed with fiber. They can be eaten on their own, added to baked goods, or used to sweeten homemade jams and chutneys.
How to Add More Fruits to Your Everyday Meals
Eating these fruits just as they are is a great choice, but there's a lot more you can do with them. You can use these fruits in different ways in your meals to make them even tastier and fun to eat.
You could make smoothies, put them in salads, or use them when you bake.
You can also mix these fruits with foods like full-fat yogurt, nuts, and seeds for a snack that's not only high in calories, but also very good for you.
Precautions and Balance
Remember, while these fruits help you gain weight, they should be part of a balanced diet that includes protein, grains, and vegetables.
Pairing healthy eating with regular strength training can ensure the weight you gain is muscle rather than just fat.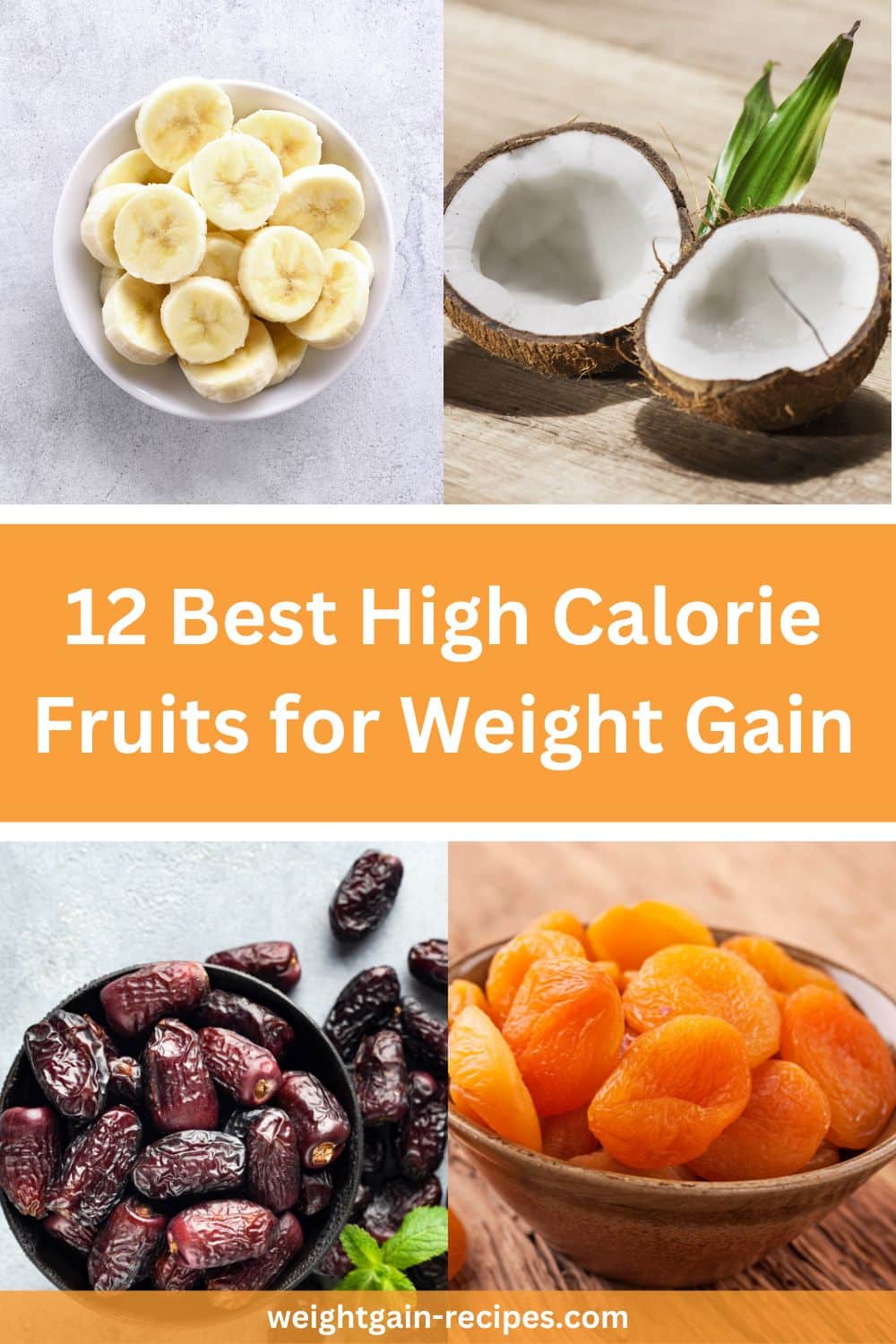 FAQs
How many servings of fruit should I eat in a day?
The dietary guidelines suggest consuming 1.5-2 cups of fruit per day for a balanced diet. However, if your goal is to gain weight, you may need to consume more, depending on your individual caloric needs.
Are dried fruits as healthy as fresh fruits?
Dried fruits are more calorie-dense than fresh fruits and are also high in fiber. However, they can also be higher in sugar and may contain preservatives.
It's important to consume dried fruits in moderation and choose versions without added sugars or preservatives whenever possible.
Can eating these fruits alone help me gain weight?
While these fruits are high in calories, gaining weight in a healthy way requires a balanced diet and regular exercise. These fruits should be part of a diet that includes a variety of foods from all food groups.
Conclusion
Gaining weight doesn't mean you need to resort to unhealthy foods. High calorie fruits can be an excellent addition to your diet, offering not just extra calories but a wealth of nutrients.
Incorporate these powerhouse fruits into your daily routine and watch as they contribute to your healthy weight gain journey.